Oiy-bama
OCTOBER 4, 2012
For the cover of this week's National Journal editor Ron Brownstein and art director Jan Zimmeck wanted a piece that reflected the fact that Obama was floating higher in the polls than his economic numbers might warrant. The event last night, however, may end up being called the Great Deflate. We will have to see. Clearly, Obama, had a different concept of what was needed in Denver. I think I can tell him: CAFFEIN!
Anyway, sketches: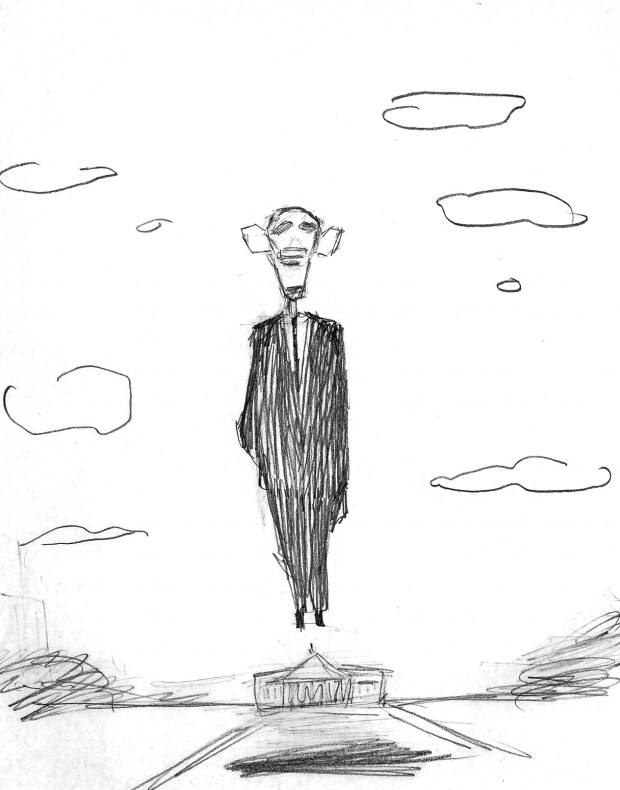 Here I was thinking of the movie Being There and that Margritte-like poster.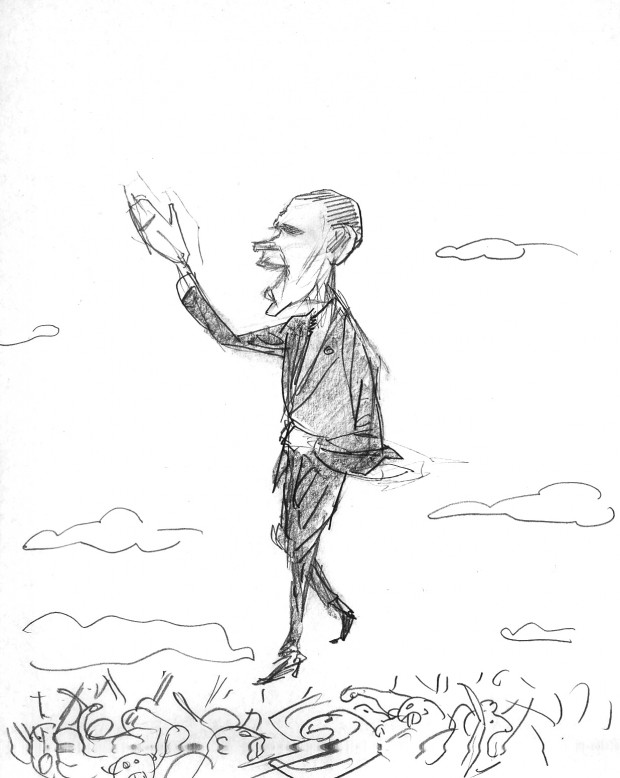 Then a walk-on-water concept but with warring factions below.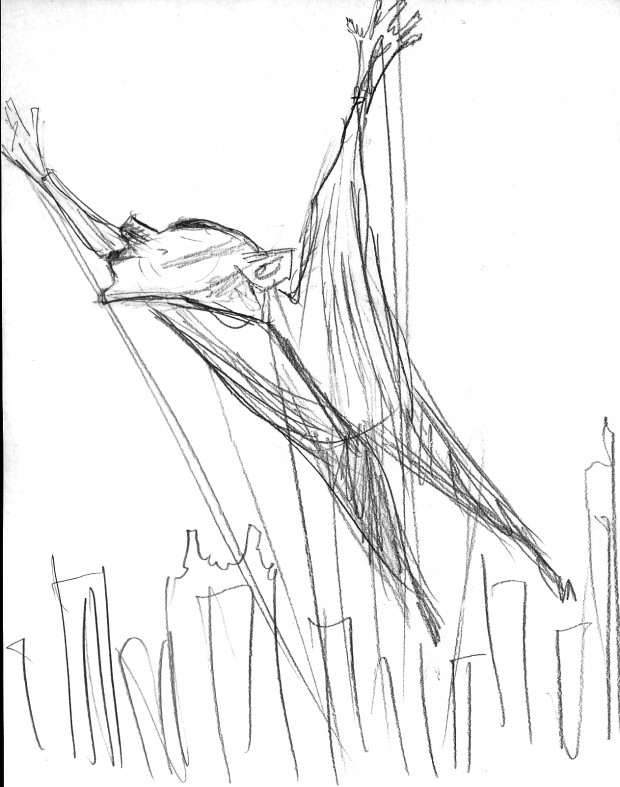 A Macy's balloon idea (an old metaphor for me).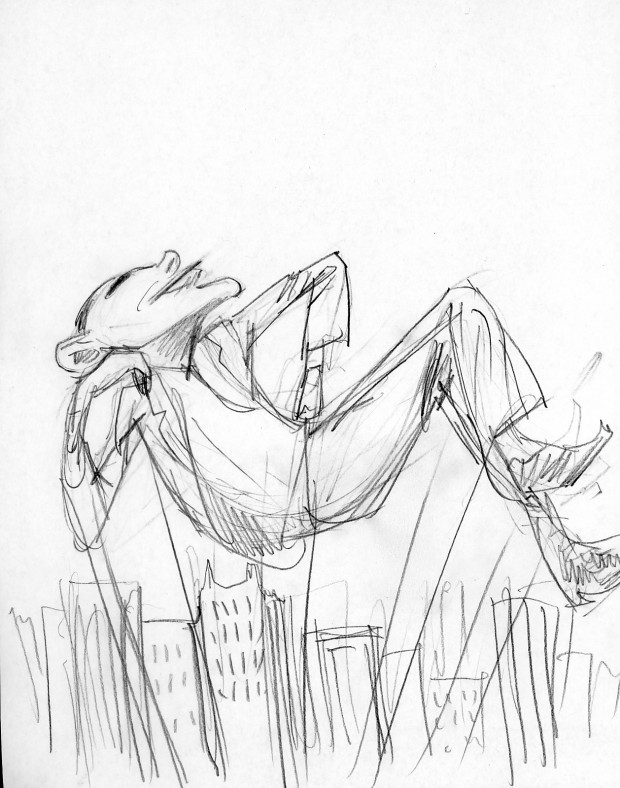 Ron and Jan liked this idea so we kept going with it. Here he's affecting a kind of Bugs Bunny-like aplomb.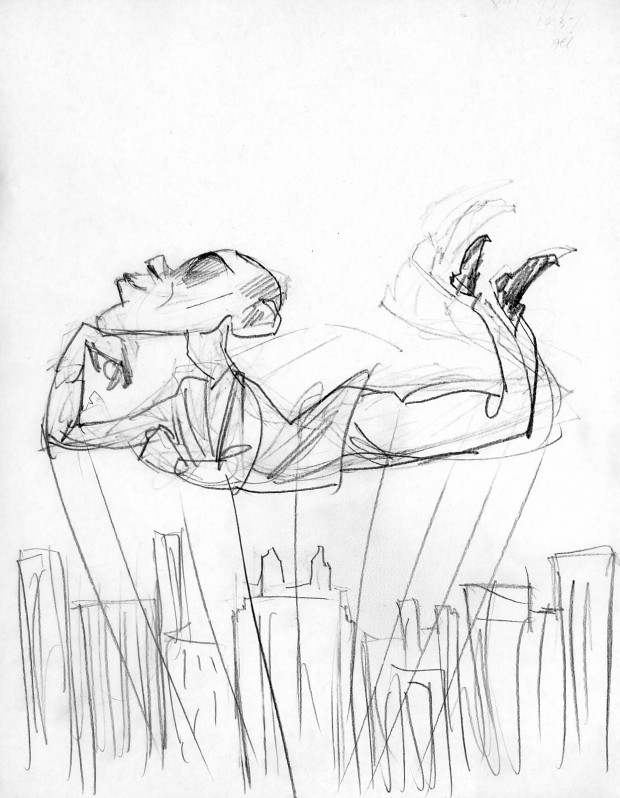 This one connected with everybody.

And so, the final. Thanks for the NatJo for the support and freedom. I think it was my favorite sketch too. And as for Obama, he just might have to start pumping those legs!