Thanks-Giving
JANUARY 31, 2011
When you are in the business of making pictures that tell stories you are liable to be recognized from time to time for the work you do. When that happens it's very important to say thanks. In this case I am saying thanks for the highest honor an illustrator can receive: a gold medal from the Society of Illustrators for a piece done in the year just past. The ceremony is on Friday, but I thought I'd put my thanks up here in advance. The piece being so honored is Reservoir Runners, a stand-alone page for The New Yorker.

This was done based on a frosty trip to the track in Central Park, noting the runners in their infinite variety. My great thanks to Chris Curry and Caroline Maihot for their support of this project and others like it.
Here are other pieces accepted in the Society of Illustrators shows this year:
Sarah YouBetcha. Done when she was still funny. Also for Chris and Caroline for the New Yorker.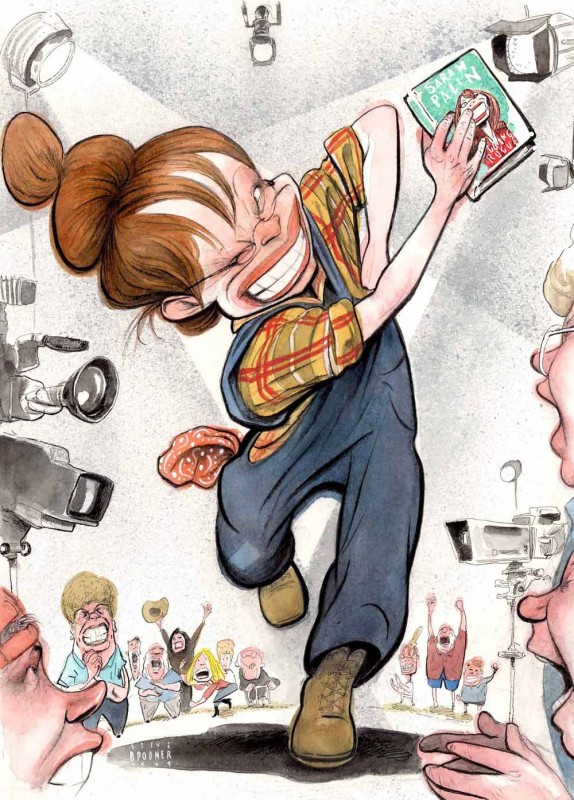 Obama's First Year Blues. For Jason Treat at The Atlantic. Poor Obama didn't know how deep it would get. Now, it seems he's learning to ski on it. But what about the rest of us?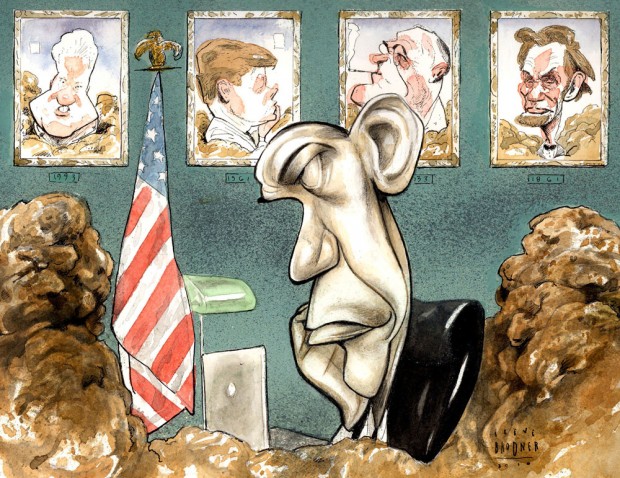 Ross Douthat, for Tim Luddy at Mother Jones. Douthat, the new conservative voice on the Times Op-Ed page is also a huge Tolkien fan.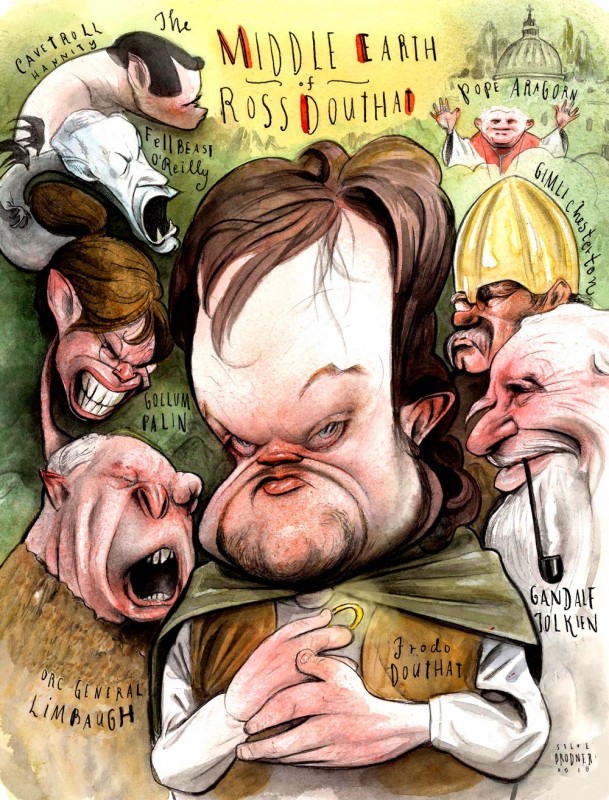 Warren Buffett for Stacey Clarkson at Harper's. The piece showed him as a saint, and my cover as an ascending deity. Finance can be a religion. Perhaps religion is a conservative term here.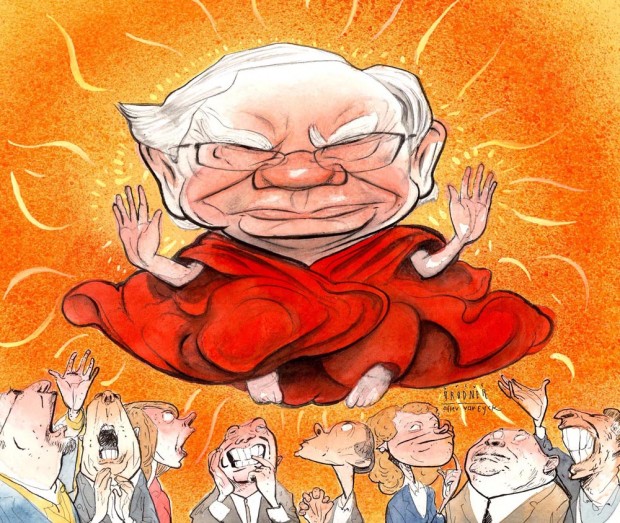 This piece done as a part of the NY Scenes series for The New Yorker. It was spiked because it focused on the player a little too much (no permissions). But it's in the show as an uncomissioned piece. I understand the fellow likes his portrait.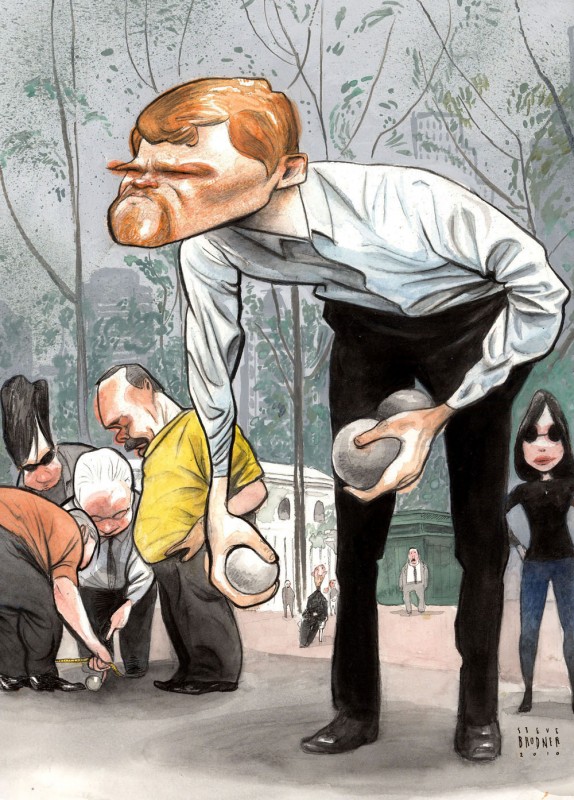 Lastly the luggage carousel at O'Hare airport. The Big ERP campaign of last year for Infor got extremely interesting with ideas like this: pasting an image over a luggage hole, making it look like the our ERP guy is eating you bags!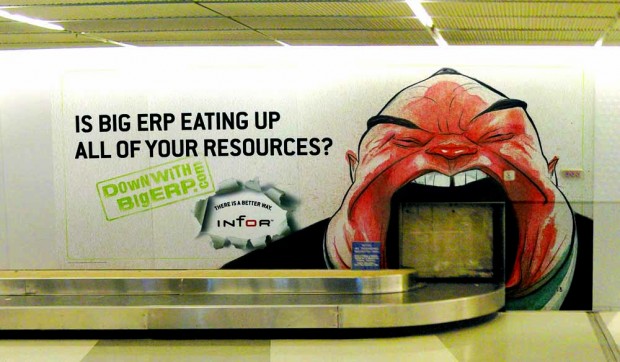 I am extremely grateful to all the wonderful art directors and editors I work with and have for all these years, now in my 40th in print! I should say, in print and beyond!
Thanks.